Zucchini Muffins: A Must-Try Recipe
Zucchini muffins, once a hidden gem in the world of baked goods, have now taken center stage on breakfast tables and snack menus across the globe.
Key Ingredient and Preparation
These muffins have a bunch of ingredients that come together harmoniously. The star, of course, is the zucchini itself. This versatile green or yellow squash adds moisture to the muffins, making them irresistibly tender.
Before zucchini can work its magic in your muffins, it requires some special treatment. Begin by grating the zucchini into fine shreds.
However, don't stop there – zucchini contains a fair amount of moisture, which can lead to soggy muffins if left unchecked. To deal with this, it's crucial to squeeze out the excess water from the grated zucchini.
Variations and Customizations
Zucchini muffins are wonderfully versatile, allowing for creative experimentation. Consider adding a handful of chopped nuts or chocolate chips for a delightful texture and flavor contrast.
For those looking for a healthier alternative, explore options like using whole wheat flour or replacing sugar with honey or maple syrup.
Nutritional Advantages
Beyond their delicious taste, zucchini muffins offer numerous health benefits. They are naturally low in calories and high in fiber, making them a guilt-free indulgence.
Zucchini also provides essential vitamins and minerals, including vitamin C, potassium, and B vitamins, contributing to your overall well-being.
Zucchini Muffins in Culinary Experiments
Zucchini muffins also have a place in the world of culinary experimentation. Consider savory zucchini muffin variations, incorporating ingredients like cheese, herbs, or even bacon bits for a unique twist.
Pair these savory muffins with soups and salads for a delightful meal that combines comfort and sophistication.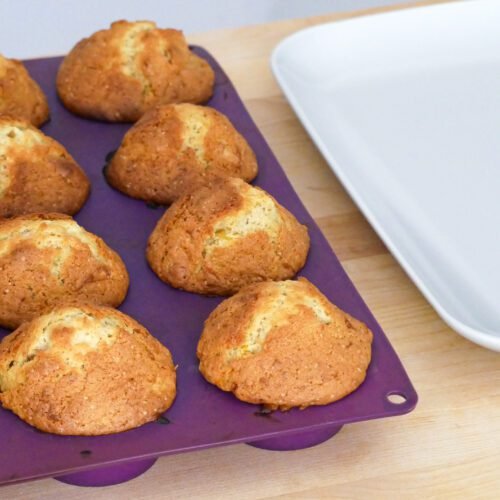 Zucchini Muffins
Ingredients
2

eggs

size M or L

2

tsp

vanilla extract

270

g

sugar

90

g

butter

half a pack

400

g

flour

360

g

grated zucchini

1

tsp

baking powder

1

tsp

baking soda

1

tsp

ginger powder

1/2

tsp

nutmeg

1/4

tsp

salt

50-80

g

walnuts

depends on how much you like that walnut taste in your muffins
Instructions
Grate half of a big zucchini or a whole small one. It should be 360g when grated.

Preheat the oven to 170 degree celcius.

Coat the muffin tray with butter or spray it with oil.

Melt the butter in a pot.

In a mixing bowl add sugar, vanilla extract, eggs.

In a separate bigger mixing bowl add flour, baking soda, baking powder, ginger, nutmeg, salt and mix everything together.

Add the melted butter and grated zucchini to the egg mixture. Don't forget to squeeze the excess moisture from the zucchini before adding it!

Pour the liquid mixture into the dry mixture and mix it together.

Crush the walnuts with your hands or in a grinder and add to the muffin batter. Mix again.

Fill the muffin tray with the batter. I used 1 1/2 tablespoons for each muffin.

Bake for 20-25 minutes in the oven.
---
---