Quick & Easy Tomato Soup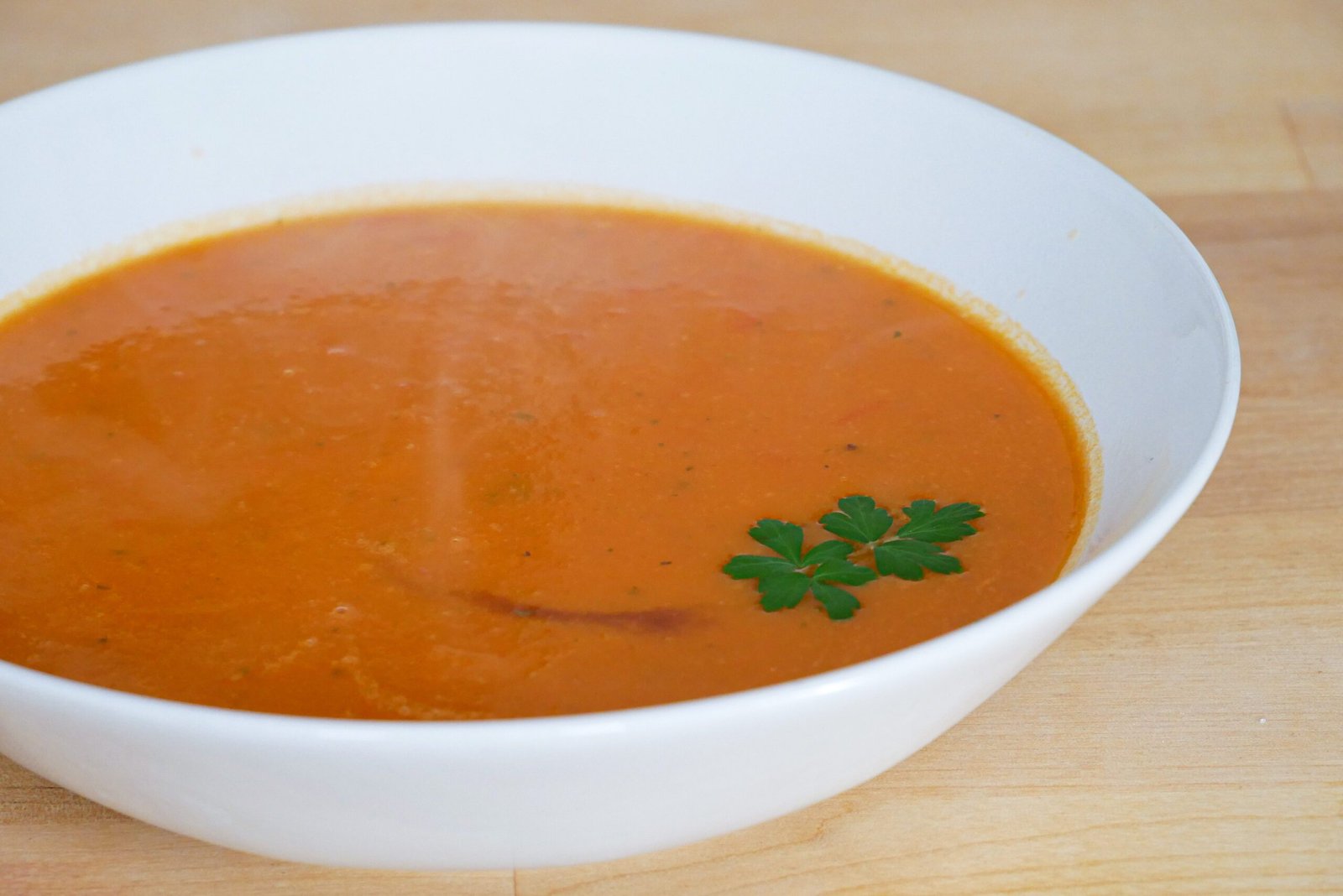 When it comes to comfort food, tomato soup stands out as a timeless classic. Its warm and savory embrace can make even the coldest day feel a bit cozier.
Gather Your Essentials
Before you embark on your tomato soup-making journey, assemble the key ingredients: ripe tomatoes, onions, garlic, broth, and a few secret ingredients that will elevate the taste. Don't forget the basics – olive oil, salt, and pepper.
Flavorful Additions
For an extra layer of complexity, consider adding a touch of sweetness with a teaspoon of honey or a sprinkle of brown sugar. Fresh or dried herbs like basil, thyme, or a bay leaf can infuse your soup with depth.
A Bowlful of Comfort and Health
Easy tomato soup isn't just a comforting bowl of goodness; it's also packed with health benefits. Tomatoes are a rich source of vitamins, antioxidants, and minerals, making this simple dish a nutritional bomb.
Pairing Perfection
To complete your tomato soup experience, consider pairings. A grilled cheese sandwich, a crisp salad, or a warm, crusty baguette can turn your soup into a wholesome, satisfying meal.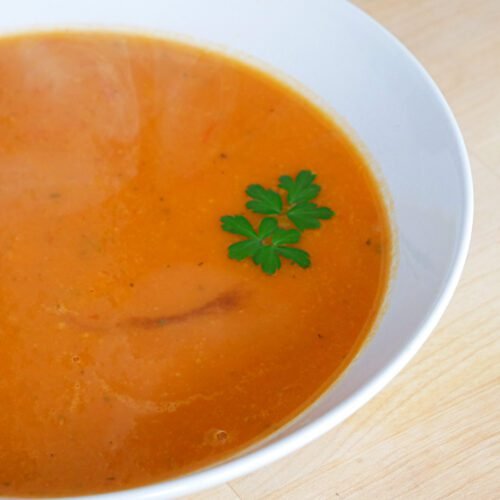 Quick & Easy Tomato Soup
Ingredients
1.5

kg

tomatoes

5

cloves

garlic

1

brown onion

2

tbsp

olive oil

1.5

tbsp

balsamic vinegar

1

tbsp

sugar

2

tsp

salt

2

tsp

pepper

2

tsp

herb seasoning

2

potatoes

1

l

chicken stock

1

stick

celery
Instructions
Preheat your oven to 200°C.

Cut the tomatoes and onion in fourths and add to a baking dish.

Peel 5 cloves of garlic and add to the baking dish as well.

Add sugar, pepper, salt, herb seasoning, olive oil and balsamic vinegar on the veggies.

Bake the veggies in the oven for 25mins.

In the meantime peel the potatoes and cut into fourths.

Take one celery stick and cut it in two.

Heat up 1l of chicken stock in a pot. When it starts boiling add the potatoes and celery and boil for 20mins.

After 25mins take the veggies out of the oven. When the potatoes are done boiling add the veggies from the oven to the pot and simmer everything for 5 more minutes.

Mix everything with a hand mixer.

Add 100ml of heavy cream and mix well again.
---
---