Pesto Pasta Salad With Bacon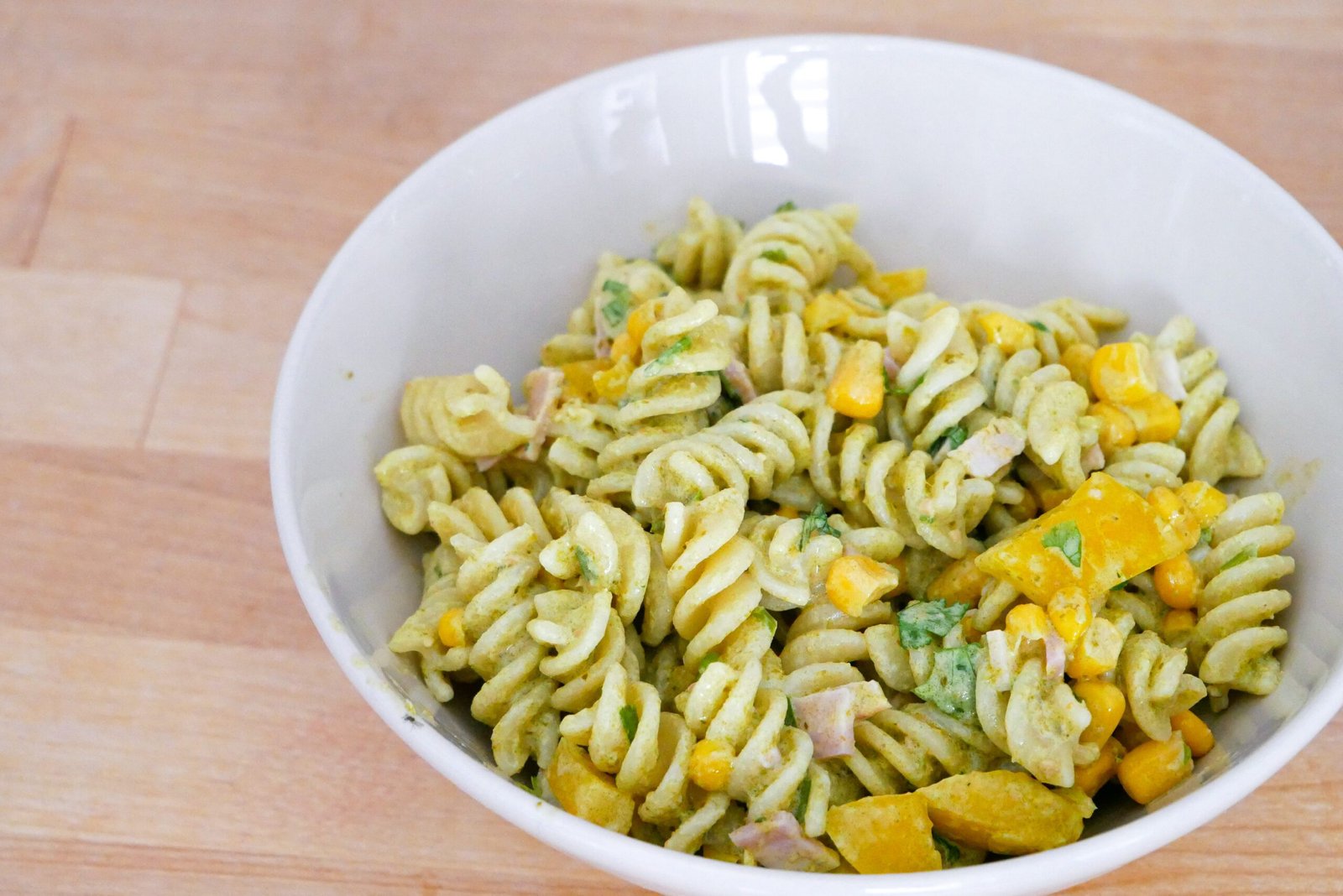 Pesto pasta salad with bacon is a great option for people in a hurry or for those who like to do a quick meal prep. Not to mention it tastes just delicious!
Choose the Right Pasta
Use pasta shapes that can hold the dressing and ingredients well. Rotini, penne, bowtie, and fusilli are great options. Cook the pasta al dente to prevent it from becoming mushy in the salad.
Salt and Oil the Pasta Water
Season the boiling water with salt and add a tablespoon of oil before cooking the pasta. This step adds flavor to the pasta itself and prevents the pasta from sticking together.
Be Mindful of Dressing
Don't over-dress your pasta salad. Start with a smaller amount of dressing and add more as needed. You can always add more, but it's challenging to fix an overly dressed salad.
Homemade Dressing is Best
Making your own dressing allows you to control the flavors and quality of the ingredients. Experiment with different herbs, oils, and vinegars for a unique touch.
Let It Chill
Allow your pasta salad to chill in the refrigerator for at least an hour before serving. This gives the flavors time to meld together and creates a more delicious outcome.
Season Generously
Pasta salads can be quite bland if not seasoned properly. Taste your salad before serving and adjust the salt, pepper, and any other seasonings as needed.
Prepare in Advance
Pasta salad is a great make-ahead dish. It's often even better the next day, so it's perfect for planning your meals in advance.
Consider Dietary Preferences
Be mindful of dietary restrictions and preferences. You can create gluten-free pasta salads, vegetarian, or vegan versions with the right ingredients.
Pesto Pasta Salad With Bacon
Ingredients
For the salad
400

g

pasta

300

g

canned corn

1

yellow bell pepper

130

g

smoked bacon

2

tbsp

fresh cilantro
For the dressing
190

g

pesto

3

tbsp

greek yoghurt

2

tbsp

mayonnaise

2

tbsp

lemon or lime juice

2

tsp

salt

1

tsp

pepper
Instructions
Cook your pasta until it's al dente. Set aside to cool down.

Cut the bell pepper, bacon and cilantro and add to the salad bowl.

Make the salad dressing by mixing the dressing ingredients.

Add cooled pasta and salad dressing to the mixing bowl. Mix everything together.
---
---