Curd Dumplings: A Healthy and Tasty Option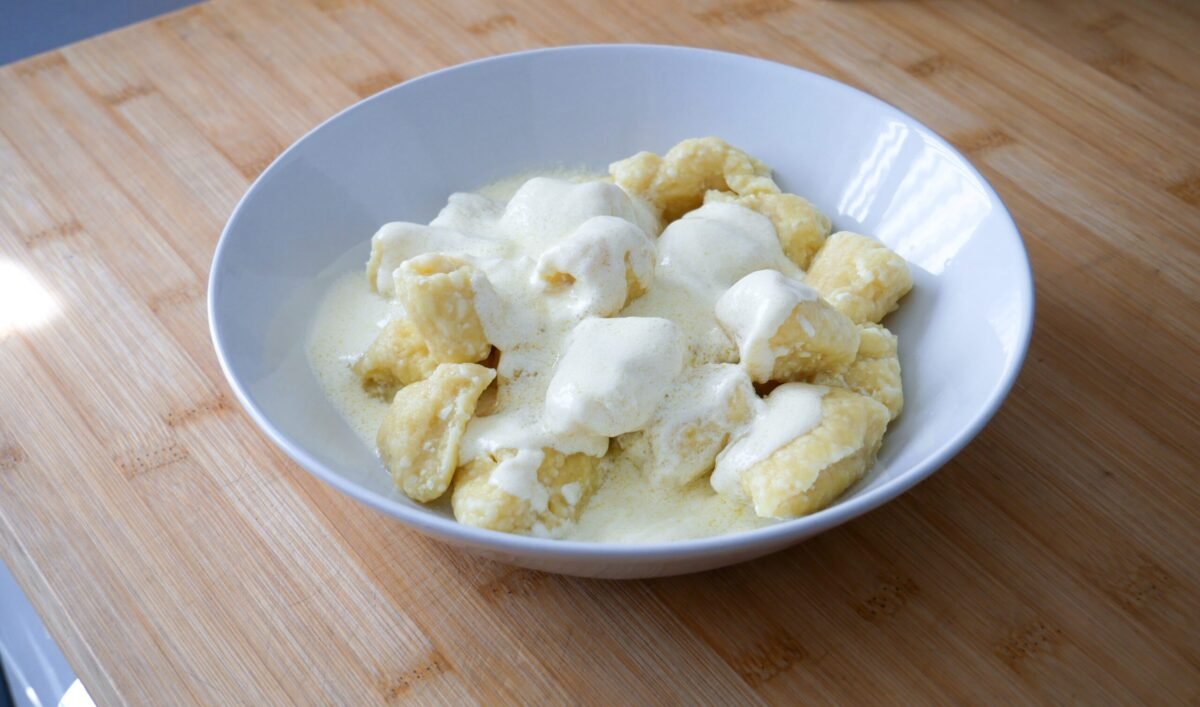 Curd dumplings are a delicious dish made by combining curd with flour to create a smooth dough.
The dough is shaped into small balls or squares and gently cooked in boiling water until they float to the top. The result is a light and airy texture that melts in your mouth.
Curd dumplings are commonly served as breakfast for kids or in soups, offering a simple yet satisfying taste that appeals to everyone.
Some prefer them sweet, dusted with powdered sugar and accompanied by fruit compote, while others savor them in a savory manner, paired with rich sauces or gravies,
With their creamy flavor and easy preparation, curd dumplings are a delightful culinary choice for any occasion.
Curd Dumplings
Ingredients
For curd dumplings
1

egg

1/2

cup

flour

1

pack

curd

180-200g

1.5

tbsp

sugar

Pinch

salt
For sauce
2

tbsp

butter

2

tbsp

sour cream

1

tsp

salt
Instructions
Start by adding curd, sugar, pinch of salt and egg to the mixing bowl and mixing them well with a fork.

Add flour to the mix and start mixing the dough with your hands. The dough should be soft and fluffy, not too hard and not too sticky. If it's sticky add more flour. If it's too hard add another egg.

Spread some flour on a cutting board and form two long stripes of dough. Cut the stripes with a knife, into small squares.

Add the curd dumplings to a pot of boiling water and cook until they rise to the top. It shouldn't take more than 5 minutes.

At the same time prepare your sauce. Firstly add the butter to another pot and let it melt on low heat. Once it's fully melted add you sour cream, salt and cook for 2 more minutes.

Finally put the dumplings into the serving dish and add the sauce on top.
---
---